If you'd like to know more about how to have a successful business that allows you to be home with you kids, ditch Corporate America and live life on your terms…then you've come to the right place.
We are Quintin, Lori,
Kale, Ella, Fisher, and Lily.
Otherwise known as "The Conways".
We live knowing you can do and believe whatever you want in this world.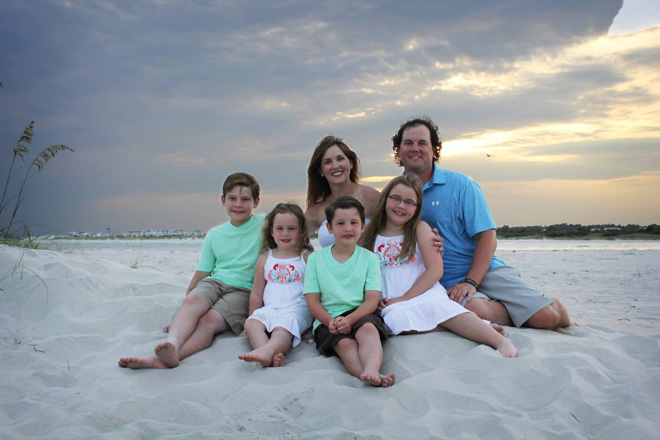 Our story straight from us
How our life is now since we started our business in 2011…
Retired my husband
Went debt free in 2013
Gave more to our church in two years than total in rest of our lives
Moved my mother to KC
Took my boys to a ALCS, and World Series game
Bought my wife the wedding ring she always deserved, plus one to boot
Traveled all over the US
Took multiple family vacations (disney cruise) flew entire fam first class on a seperate FL vacation to the beach, went to Grand Canyon, Vegas, Colorado mountains, Wyoming, all with entire fam.
Paid cash for a new suburban
Bought a couple rental homes
Bought daughter baby grand to play piano
#6 in our company
Won over 100k in bonuses
Made more money in 1 year than we thought could happen in a lifetime
Kids don't wear hand me downs now, we buy them their own clothes
The last few years have been amazing!
But it wasn't always that way
Before we started our business, Quintin was VP of a local bank, he provided us with everything we wanted…
…a respectable house, dependable cars, a comfortable life
So I really didn't have to produce anything judging by our bank balance.
But we will tell you that looking good on paper isn't everything.
Quintin's job was very demanding and by the time he got home he had no energy left for me or the kids.
We were like 2 passing ships.
Sure, from the outside looking in, we were living the American dream, but we knew deep down inside that we had a huge void.
But Quintin was doing what men are trained to do…
I was providing for our family. You know, as men we are taught to finish school, go to college or learn a trade, get married, have a family and spend the rest of our live grinding away at a job not because we wanted to or love what we did, but because as men we are to PROVIDE. Its that age old hunter gatherer mode. I worked hard, but hated what I did, what I had become, and how it affected my life.
And Lori was CEO of the household embracing the chaos of…
4 kids under the age of 6
Kept them all alive on a daily basis
Made sure our house was taken care of
It was EXACTLY how we had planned it out 20 years ago when we started dating.
But it wasn't enough
Yes it was my dream, it was/is my heart, and it was what my husband and I had committed to doing, it was my word.
I knew I was doing what I was supposed to be doing.
Having said this, something was missing… something was just not complete inside me.
What I was not aware of then and what I see clearly now, is that be blessed to being a SAHM was indeed a dream come true- but a dream that for lack of better explanation, left me feeling somewhat empty and void of my "self".
I was missing my own identity…
I was someone's wife, someone's mom, a playgroup's organizer, a small group's attender, a mops table leader…….I had all these identities, but none of them were ME!!
I felt as if the greatest joy in my life was being lost on the depletion of my own identity. Yikes, how could this happen when I was doing what I loved, and what I know I was created to be??
If you don't make changes, life never changes..
Then a friend of mine introduced me to a business that had 3 simple steps to follow.
I knew almost nothing about business nor am I a college graduate, but I was confident that I could follow 3 simple steps.
When I started I just wanted to make an extra $200 so I could get my hair and nails done without it causing friction with my hubby.
When I told Quintin about it, he was unimpressed, went upstairs and went to bed.
Our life was extremely busy with 4 kids and he couldn't understand where I was going to find the time to do the business or even WHY I was doing it.
So I kept quiet and got to work!
The game changer…
One evening we went to dinner at Olive Garden , we just got done eating, the waiter gave us the check, I snatched it up and said, "I got this!"
I pulled out a wad of $20's from my purse.
With a deer in the headlights look, Quintin asked where I got all of the money.
An important lesson to learn from that story
Most of the time spouses are not going to be on board right away.
Having your own business is against the grain, it's not the norm, it's not how America trains us in schools to be.
Especially, not home-based businesses.
The key is to get results…make money!
It's the proof spouses want to see that it's legit.
What's our secret?
My husband becoming my biggest advocate!
A paradigm shift happens like a light switch and you become unstoppable.
You become more productive than you ever thought was possible and it's effortless.
Once we reached $25,000/ Month…
We retired Quintin from corporate America! it became obvious that his 6- figure job was now COSTING us more than making us!
It was just 9 months after I got started.
We could now work the business together and be a 'power couple".
OUR SECRETS TO SUCCESS IN
NETWORK MARKETING
Never "try it" give it 100% right out of the gate! Too many decide they are going to "try it" because they are afraid of failing so they don't give it their all. They treat it like a hobby and get disappointed when they get paid like it's a hobby. When I started this business, even though Quintin wasn't supportive yet, I knew I had found something special so I ran with it.
Connect with top earners. The best of the best in the world will tell you that whatever you decide to be great at, seek out those who have already done it. Success leaves clues. We have people asking us all the time how we got to the top. We LOVE IT because everything we do is duplicateable and we can show you exactly how we did it.
Don't under estimate yourself. Schools train us to make other people's dreams come true instead of our own. You go to college, get your degree and work 40 hours a week for 40 years. NOT the American Dream. The only thing different from you and us is we believed we could do it and we took massive action, period.
You can become a top earner too!
Everyone has the ability to be a top earner…including YOU!
We hope you enjoy everything we share about our Conway Adventure to the top of our company. As we learn and grow…so will you.